Fearlessness of Sardar Vallabhbhai Patel
Sardar Vallabhbhai Patel is about 40 kms from Borsad. Away, Nadiad went to study. Patriotism, integrity and justice were present in him since childhood.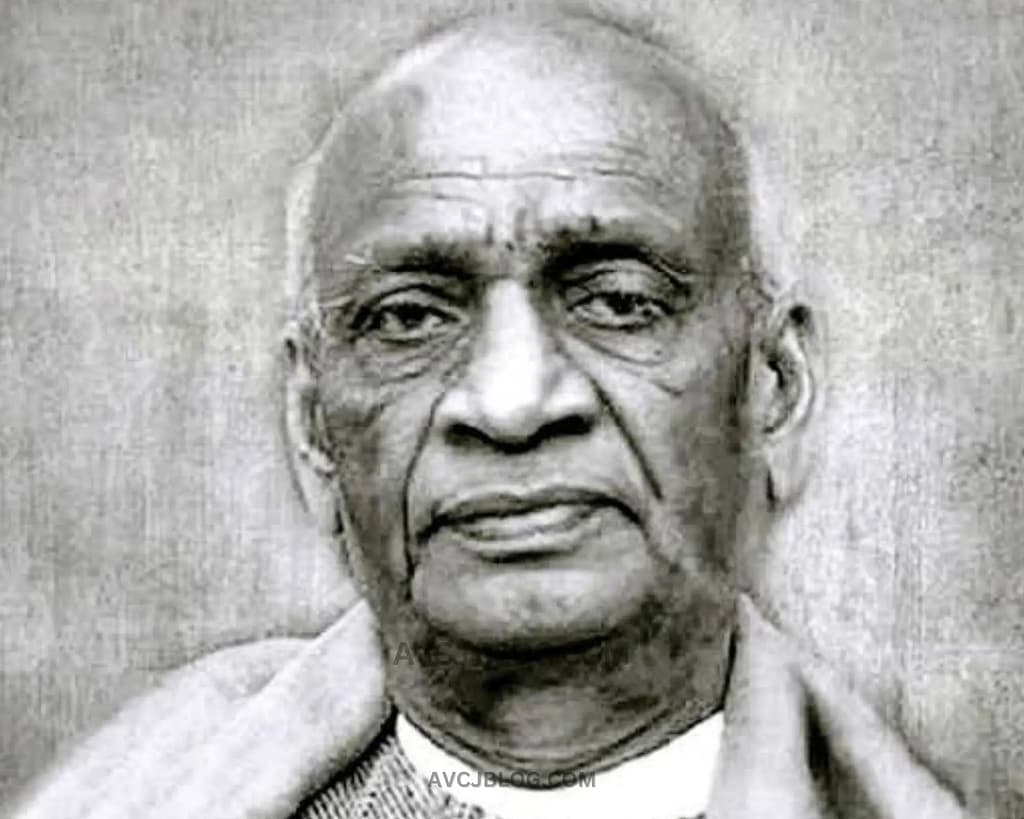 One day he saw that the teacher, Agarwal, who taught us, was gossiping with the headmaster Bharuchiya Sahib. Children have come to study and teachers are laughing in the office, having breakfast etc.

Vallabhbhai had already received the rites of devotion to God from his father. The father had told him that 'God is omnipresent, omnipotent. He likes the truth, because he is the form of truth. They like justice because they want everyone's interest. The one who does his work diligently by keeping faith in him, God gives him special power and energy. For example, the father wants the welfare of all the children, but the child who is more deserving, the father gives him more power. Such God is the father of fathers, mother of mothers, guru of gurus. They always want our mangal only.
He encouraged the children of his class and they all started singing bhajans together. One child sang hymns and the rest started singing after him.
Due to singing hymns together, the voice reached the office of the headmaster Bharuchiya Sahib. Other teachers also came with Agarwalji. Aggarwal said: 'What are you doing?' And holding hands, Vallabhbhai was thrown out of the class. The children saw that this is injustice, oppression. So the other children also left the class.
The next day school started. Vallabhbhai also came, but the teacher said: "I will not let this come."
The children said: "If it does not come, then we will not come." And the children started roaming outside.
Agrawalji threatened: "I will take the news of you guys." Saying this he went to the headmaster.
Bharuchia sahib and Agrawal sahib had friendship with each other. He called Vallabhbhai and said: "O boy! You sang a hymn and created noise in the whole school. You made a mistake, so apologize to your teacher."
Then Vallabhbhai, who understood that 'Truth is God', said: "Excuse me? shall I apologize? I will not apologise. It was not my fault. It is unreasonable to ask for forgiveness even when there is no sin. I will not commit the sin of supporting the unfair.
"It was making so much noise."
"Sir ! We parents, leaving family and family come so far to study and Agarwal sahib was leaving teaching and chatting with you, having breakfast. When the children were making noise, I sang a hymn. What did I do wrong in this? Forgiveness, they should ask that forgetting their duty, they were giving a chance to children to inculcate bad values. Now you do justice."
For Bharuchiya sahib, it was as if the ground had slipped under his feet. He said to Agrawal Sahib: "He is a very brilliant student! Dadagiri will not work with this, injustice will not work. The mistake is yours. It is not right to suppress such a student. If the matter goes ahead, then you and my job will go away. Go, start teaching quietly.
Justice and patriotism were ingrained in Sardar Vallabhbhai. They could not see injustice being done to anyone.
At that time there was British rule. Therefore, Indian boys used to live under pressure from British boys. Once an Indian boy was threatened by an Englishman and slapped loudly that 'Why did you go from here? You Hindustani should not go from here.
When Vallabhbhai saw this, he kept quiet at first, but when he slapped him for the second time also, he could not bear it. Although he was young, his understanding was not small.
The next day, when the English boy was going to school, Vallabhbhai hit him hard on his leg with a hockey stick. The boy fell down and started looking around. Vallabhbhai picked it up and put two slaps on the cheek with a sigh: "Why, were you not the one to scolding and killing my Indian brother without cause?"
The Englishman said: "I will see you."
"What will you see, now take it and see it."
The third slap was also fired with a bang.
Satyapriya, justice-loving and patriot-loving Sardar Vallabhbhai Patel later became famous as a distinguished leader of the country. Who does not know Sardar Vallabhbhai Patel?
O students of India! You too be courageous, just and honest. Do not do injustice to anyone in life, nor tolerate injustice to anyone. Not only upgrade your life by living a life of restraint and virtuous, but also keep striving for the progress of the country. Only the one who knows how to make self-promotion is successful. Beware of the misdeeds of foreigners who attack your culture and increase the dignity of your culture. In this lies the interest of yours, family, society, nation and humanity.
(Rishi Prasad: December 2002)