(Shri Sita Navami: 29 April 2023)
The 12 divine qualities of a woman which are described in the Padma Purana (Bhumi Khand, Chapter 34), all those virtues were in Sita ji.
The first virtue of a woman is look. One should keep one's appearance clean and pleasant, one should not be a slave to artificiality (fashion).
Modesty was the second quality in Sita ji. Modesty means shame. Shame is the ornament of a woman. You do not speak in the language of Tadake or firecrackers, not shamelessness, it is a virtue in modest women to talk among men with shame and hesitation c.
The third virtue in Sita ji was truthful words. Sita ji used to speak in essence, spoke the truth, used to give respect to others and you used to be dishonest.
The fourth virtue was aryata (virtue). Don't let the filth of those women who indulge in vices enter your mind or behavior. The nature of deceit and hypocrisy should not become yours, take care that the spirit of virtue should grow in your heart like Sita's mother, Goddesses of India!
The fifth virtue was Dharma-observance. Sita ji used to conduct war-festivals according to the date and cook food etc. at home.
The sixth virtue was chastity (pativratya). Apart from Shri Ramchandra ji, all the men she saw looked like her own sons or if they were older, she looked like her father – such a virtue was in Sita ji. Sita ji's mind did not have the instinct to see the other man in the form of a man even in her dreams. She was the best husbandly goddess. By doing strong devotion to the idol of stone, you get the desired result from there, then the husband has a real divine power. The virtue of doing service by seeing the divine power in him and not seeing his faults or defects – this is a great virtue, a very high thing in itself.
The seventh virtue was persistence. When Ravana comes to pacify Sita ji, Sita ji keeps a straw. Then Sita lived for months, Ravana did not come beyond the line of straws.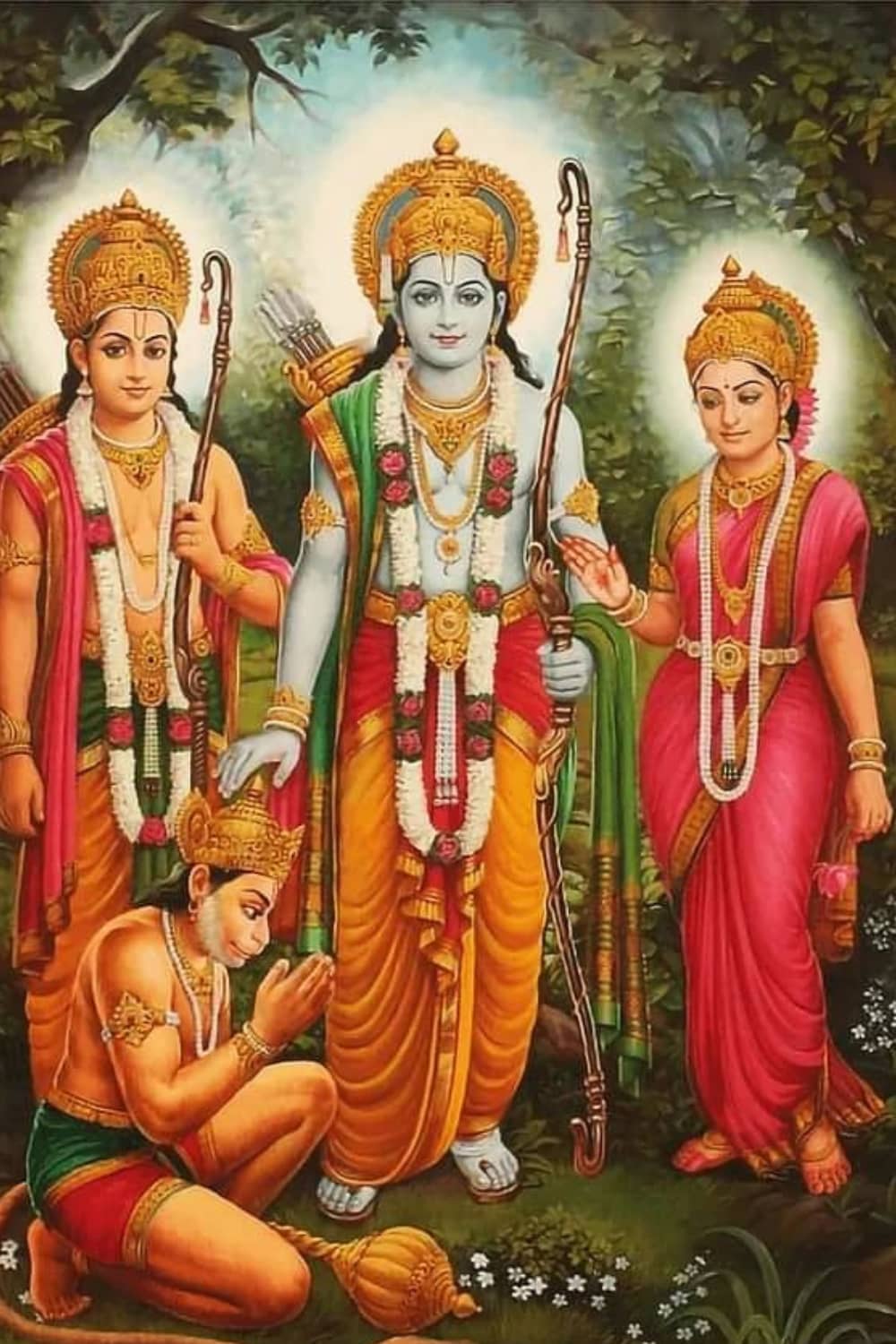 The eighth virtue is courage. When Sita ji used to live in Ashok Vatika, demons used to come to scare her at the behest of Ravana, but Sita ji was not afraid. She used to laugh from inside that ' these are all toys of Maya, the soul is immortal. These are all scary games of the mind. Why should I be afraid?
Mangal gan was the ninth virtue in Sita ji. Sita ji endured all the hardships, adversities, yet never complained to Ram ji. Always kept singing his fame.
The tenth virtue of a woman is work efficient. Sita ji did not do all the work with a broken heart, she used to do it with utmost care, enthusiasm and efficiency. He had no desire to enjoy the fruits of his actions, nor was there carelessness and escapism in his life.
The eleventh virtue is love and affection for the husband. Sita ji knew Ram ji in the form of love, in the form of Brahma. Sita ji became ecstatic in the contemplation of Ram. Sita ji was imprisoned in Ashok Vatika. Ravana tempted her, tried to mislead her by intimidation, treachery, deceit, yet Sita ji's mind did not waver even for a moment because of her immense affection for Ram ji.
The twelfth virtue is – sweet, humble words. Sita ji used to behave lovingly with all the family members, without being upset. 'Go, do it… I lost my head. 'No. No ! This does not suit the ladies of Sita's country. Oh boy! die !…. Hey, I was shocked, upset!….' Why would the Indian goddesses bring bad qualities of such speech into their lives? One should inculcate the virtue of behaving lovingly like Mother Sita. Sita ji used to serve her mother-in-law and father-in-law with affection. Those who have given birth to a husband, the husband's parents were also very satisfied and happy with the service of Sita ji.
Today people chant 'Sitaram-Sitaram'. By chanting 'Sitaram', the men should fill themselves with the virtues of Ram and by pronouncing 'Sita', the women of India should fill themselves with the virtues of Sita, then even today, Sita-Ram, Sita-Ram, Sita-Ram will start appearing in every house. .
Source: Rishi Prasad, April 2019
Note – This article is originally translated from Hindi.