Tulsi Pujan Divas ( 25 December )
Tulsi worship method
On December 25, after taking bath in the morning, keep the basil pot in a clean place of the house at a place slightly higher than the ground. Offer water to it while reciting this mantra:
Mahaprasad Janani Sarvasaubhagyavardhini Adhi Vyadhi Hara Nityam Tulsi Twam Namostute.
Then recite the mantra 'Om Tulsyai Namah', do Tilak, offer Akshat (rice) and flowers and offer clothes and some prasad. Perform aarti by lighting a lamp and do 7, 11, 21, 51 and 108 parikramas of Tulsiji.
Chant these mantras while circumambulating Tulsi Mata:-
"yaani kaani ch paapaani janmaantarakrtaani ch . taani sarvaani nashyantu pradakshin pade pade .."
In that pure environment, be calm and pray to God and chant God's name or Guru Mantra. Pranayama while sitting near Tulsi increases strength, intelligence and energy.
Distribute the prasad by adding basil leaves. Stay awake near Tulsi till 12 o'clock in the night and get Bhagavad-Vishranti by doing bhajan, kirtan, satsang-shravan and chanting. Tulsi – The recitation of Namashtak is also virtuous. Tulsi – Worship can be done in your nearest ashram or Tulsi forest or in any holy place as per your convenience.
Wealth giver and poverty killer Tulsi
Healthy Tulsi drink in winter
Tulsi is our protector and nourished
Tulsi kills 100 types of disease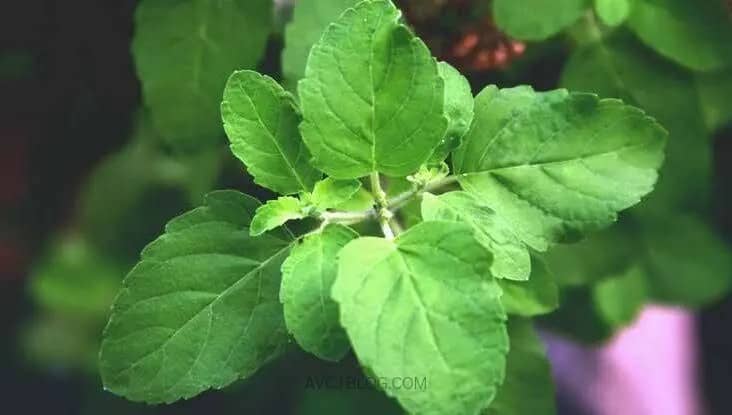 Until 80-90 years ago, the Tulsi plant was available in almost every Hindu house, whose curative oil spread throughout the house along with the air.
The people of the house used to offer water to Tulsi after baths and used to eat its leaves. Women used to light lamps in the evening, worshiping Tulsi considering it as God's form. Due to this, there was protection from many diseases.
Tulsi is the only plant in the world whose curative oil contained in the almanac spreads to the surrounding atmosphere through the wind.
Tulsi was ostracized from the house by those who run blindly after modernity, due to which disease, discord, and unrest have increased manifold.
Karunasindhu Pujya Bapuji could not bear the suffering of human society and Pujyashree took the glory and utility of Tulsi to the masses in the last 50 years. 
The importance of Tulsi was described in the scriptures, and the felt use and utility of Tulsi were told to the society. Keeping in view the demand of the time, on 25th December, the 'Tulsi Pujan Diwas' festival was also started.
Also Read: Powerful Remedy to Increase Immunity
Wealth giver and poverty killer Tulsi
Planting a basil plant in the northeast and keeping Gangajal in the place of worship brings blessings.
Offering water to Tulsi daily and lighting a lamp of cow's ghee increases happiness and prosperity in the house.
The one who wants to eradicate poverty and get happiness and wealth should do 108 parikramas of the Tulsi plant with pure feelings and devotion on the occasion of Tulsi worship day.  – Respected Bapuji
1. Om Shree Hreem Cleam Vrindavanyai Swaha. By worshiping Tulsi with the help of this dashakshar mantra, man gets all the achievements. (Brahmavivarta Purana Q. No. 22.10.11)
2. There is no poverty in the house where there is a Tulsi plant. Where Tulsi resides, sorrow, fear, and disease do not stay there. (Padma Purana, Uttar Khand)
3. By doing 108 parikramas of Tulsi on Somvati Amavasya, poverty is eradicated. (Customs and beliefs of Hindus)
Healthy Tulsi drink in winter
Ingredients:
| | |
| --- | --- |
| 5 grams dried basil leaves powder or 25 grams fresh basil leaves, | |
| 1.5 grams of carom seeds, | |
| 0.5 grams of black pepper | |
| 1.5 grams of dry ginger powder or 5 grams of fresh ginger | |
| 1.5 grams of turmeric powder. | |
Ingredients
Method: Boil all the above ingredients well in 1 liter of water. This is sufficient for 8-10 people. This healing sattvic drink is a better alternative to tea in winter. It is very beneficial for colds and fevers.
You can make this drink or take advantage of 'Ojasvi Tea' made from 14 potent medicines available at the service centers of ashrams and societies.
Tulsi Pujan Divas Lok Kalyan Setu – December 2014
Tulsi is our protector and nourisher
Tulsi gives age, health, and confirmation. Sin destroys the community just by sight. It purifies the body just by touching it, and by saluting it with water, cures diseases, and protects from hell. Its use increases memory and immunity.
Yamdoots cannot touch the one who has Tulsi wooden garland around his neck or a Tulsi plant is near. By wearing a tulsi rosary, OJ (intelligence) remains sharp in life.
Scientists say that the one who consumes basil, has malaria gets eradicated or does not happen, and cancer does not occur.
Medicinal Properties of Tulsi (Part-2)
By consuming it, the deficiency of Vitamin ʹAʹ and ʹCʹ goes away. This is a panacea for the prevention of measles.
In any type of poisoning, Tulsi juice should be taken in sufficient quantity.
Grind 20 basil leaves and 10 black pepper together and give it repeatedly after every half to two hours, it removes snake venom. The poison of poisonous insects, wasps and mosquitoes is removed by applying basil juice.
Taking swaras of Tulsi reduces the pain of childbirth.
Dream Interpretation: Soak 10 grams of basil seeds in water overnight in an earthen vessel and consume it in the morning. It's profitable .
Grind basil seeds and mix them in jaggery to make tablets equal to peas. Drinking cow's milk after taking two tablets every morning and evening removes impotence, increases semen, strengthens nerves, improves digestion power. In every way even a man who is desperate becomes strong.
In case of burns: Boil basil juice and coconut oil and apply it on the burnt part after it cools down. It calms the burning sensation and heals blisters and wounds quickly.
Electric shock: If there is a shock due to touching an electric wire or lightning in rainy season, then apply Tulsi juice on the patient's face and forehead. Due to this, the unconsciousness of the patient goes away.
Water purification: To purify polluted water, put green basil leaves in water. This will make the water pure and holy.
Increase of energy: Grinding and consuming 5-7 basil leaves mixed with 3-4 black pepper and 3-4 almonds in winter gives strength to the heart.